Search
List Property
Find 3 properties
for sale
See 3 property on the map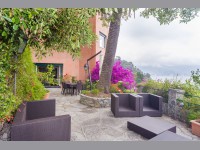 Nr. Rooms: 15 Qm.: 600
Santa Margherita Ligure in excellent context, expertly inserted in the Via Privata Repellini for sale beautiful villa with elegant interiors and surrounded by a pleasant terraced garden of about 1500 square meters. Every corner of the property offers a superb sea view that offers excitement at any time of the day. The villa is arranged on several l...
Enter
Nr. Rooms: 10 Qm.: 450 Price: €. 230.000
I invite you to visit the Aveto Park, located in the hinterland of Tigullio, one of the most beautiful and significant of the Ligurian Apennines. Its extension covers three valleys, Val d'Aveto, Val Graveglia and Sturla Valley, which each have particular characteristics: high mountain landscapes, pastures and extensive beech forests in Val d'Aveto;...
Enter
Nr. Rooms: 16 Qm.: 1100
Unique location, prestigious villa surrounded by a large garden, with important driveway and comfortable pool and relaxing area. The building offers an elegant architecture. The property has suggestive outdoors areas as well as offers elegant and livable interior spaces with a relaxing and beautiful sea view. Ground floor: a pleasant and comfortabl...
Enter