Property Sheet Ref.201R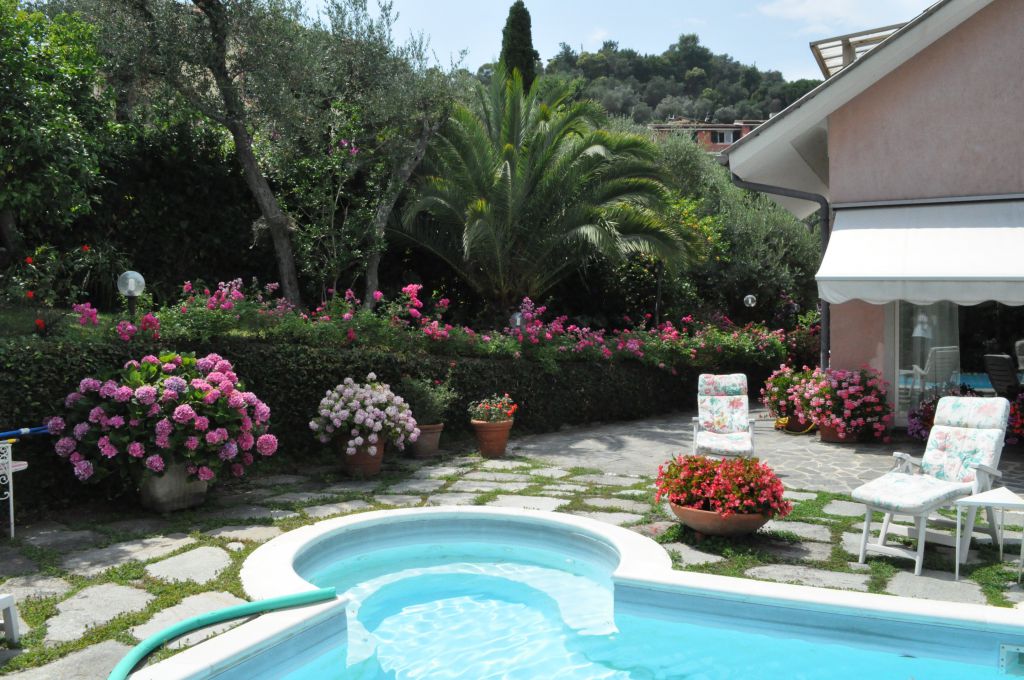 VILLA
address: RAPALLO - GENERICA Via Privata ai castagneti San Michele di Pagana (GE)

On SALE
Description
San Michele di Pagana in a "green corner" set among the typical Ligurian vegetation, where the sea is the background, sunny and panoramic villa surrounded by a pleasant garden and charming terrace. Its inner surface is approximately 350 sqm., Spread over three floors and each floor is comfortable outdoor spaces, garden lounge areas, terraces with views. There are many pleasant corners of the garden surrounding the property, including a pergola, flowery and planted area and an equipped swimming pool with sun terrace. The internal division currently has a separate apartment on the ground floor with outdoor area, but connected with the rest of the property. Furthermore the internal distribution currently has two other master plans where we find the first floor a 'large living area and a comfortable suite with bathroom, while upstairs sleeping area with three bedrooms and two bathrooms.


Property Details
New construction: NO
Surface: mq. 360
Condition: good
Condition of premises:
Availability: available
Facilities: 4
Num. local: 10
Num. Rooms: 5
Balcony: YES
Terrace: YES
Attic: YES
Cellar: YES
Energetic class: ND
IPE: 0 kWh/mq per year

number of real estate units: 1
Floor: su più livelli
Total floor number: 3
Lift: NO
Kitchen: habitable
Heating: independent
Air Conditioning: YES
Car box: private parking place
Garden: private
Last Update : 17/mar/2016