Property Sheet Ref.1 REZ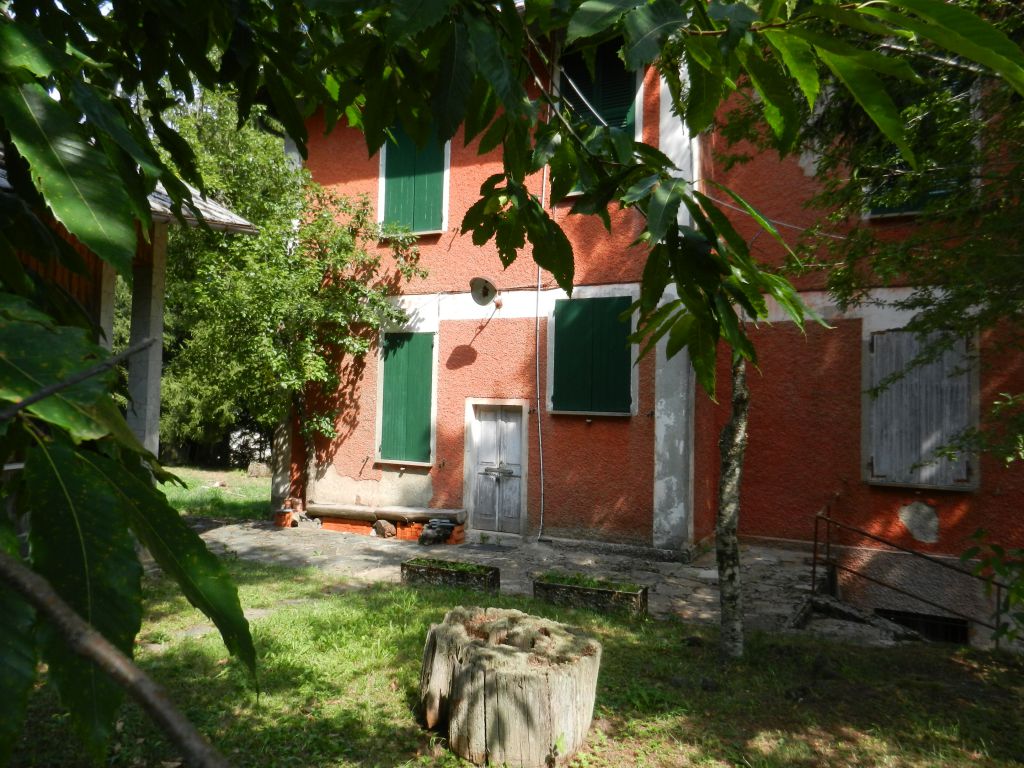 SMALL VILLA
address: Via magnasco (GE)

On SALE , price : €. 230.000

Description
I invite you to visit the Aveto Park, located in the hinterland of Tigullio, one of the most beautiful and significant of the Ligurian Apennines. Its extension covers three valleys, Val d'Aveto, Val Graveglia and Sturla Valley, which each have particular characteristics: high mountain landscapes, pastures and extensive beech forests in Val d'Aveto; grazed meadows, chestnut, hazelnut groves, orchards and olive groves in Valle Sturla, and a well-preserved rural landscape with olive groves and vineyards and, above all, a great variety of rocks and minerals, and therefore quarries and mines, in Val Graveglia. In the beautiful greenery of Val D'Aveto in the municipality of Rezzoaglio, and precisely in, for sale villa of approx quiet and scenic village of Magnasco. 400 meters with small outbuilding and surrounded by planted garden of approx. 4,000. In an excellent position, with considerable overlooking the valley and the picturesque village. A pleasant driveway leads to the villa and a comfortable flat area, the cozy terraces and quiet corners for relaxation surround it giving it a harmonious environment. The building has four levels: we find in the basement a large tavern and wine cellar for approx. 60; the first floor living area with the main entrance, the kitchen and the large living room dominated by a large fireplace, the upper floors the bedroom area with large rooms and area services. Currently the property has a great location and exposure while in need of renovation to return to its old splendor. It can satisfy different needs, from those who want the villa, who cares divide it into several units and to those who think of enterprise, to fashion today, as the farmhouse or B & B.


Property Details
New construction: NO
Surface: mq. 450
Condition: to restructure
Condition of premises:
Availability: available
Facilities: 3
Num. local: 10
Num. Rooms: 6
Balcony: YES
Terrace: YES
Attic: YES
Cellar: YES
Energetic class: ND
IPE: 0 kWh/mq per year

number of real estate units: 1
Floor:
Total floor number: 4
Lift: NO
Kitchen: habitable
Heating: independent
Air Conditioning: NO
Car box:
Garden: private
Last Update : 19/mag/2022